Premiere

Boat Rower Girl
By Sabrina Blanco
75 min | 2019 | Argentina/Brazil
Tati is 14 years old and lives in a shack within the slums of Isla Maciel riverside neighbourhood with her father, who barely takes care of her. She is a moody girl, a generational outcast, rejected by her girl mates. Tati is obsessed with becoming a "Boatwoman"–a non-existent title since it has always been a job performed by nothing but men- and every day she tries to use a boat without success. One afternoon she discovers a new boatman, a 17 year-old who appears to be putting her boat to work. Tati attempts to keep him off the boat, unsuccessfully, until he offers to train her in exchange for letting him work at ease. Tati accepts the deal, while she also starts having a crush on him. So Tati sees herself dealing with her first broken heart, amidst attempting to make it through adolescence within a conflictive, frequently aggressive context.
Screenplay: Sabrina Blanco | Cinematography: Constanza Sandoval | Editing: Valeria Racioppi | Music: Rita Zart | Sound: Tiago Bello | Producer: Georgina Baisch e Cecilia Salim (Murillo Cine) | Coproducers: Jessica Luz (Vulcana Cinema) | With: Nicole Rivadero, Alan Gómez, Sergio Prina, Gabriela Saidon | Original title: La Botera
Filmography
2017 Siesta Z (TV Series – writer)| 2017 Tiempo de Sequía (short – writer) | 2012AlejoStivel: Hoy puedeser un gran día (short – writer).
Festivals
Festival Internacional de Cine Mar del Plata (2019) | Málaga Spanish Film Festival 2020 (Best Iberoamerican Film and Best Actress).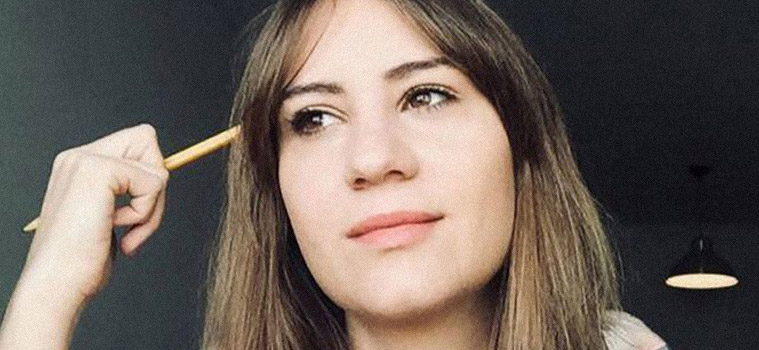 Director
Sabrina Blanco was born in Buenos Aires. She studied cinematography in Cievyc. In 2013 she won the first prize of the Patagonik script contest with "La niña" (The girl). Her project "La Botera" (Boat rower girl) was selected in NuevasMiradas 08 EICTV, Project Development Contest of Fundación Carolina, Ibermedia, and in 2015, it won the Raymundo Gleyzer contest. At the present, she works as a screenwriter generating new projects for Untref.