Retrospective
Dan Sallitt

All the Ships at Sea
By Dan Sallitt
64 min | 2004 | USA
Evelyn Bell, a professor of theology in her late forties, visits her friend and priest Joseph Ryan in the vestry of his Catholic church after Mass. Clearly distressed by recent events concerning her sister, Evelyn tells Joseph the whole story. Ann, Evelyn's mother, explains how Evelyn's younger sister Virginia had joined a religious cult, and had later been found, severely depressed, on a park bench in Ohio by social workers. Expressing herself with her usual casual cruelty, Ann asks Evelyn to take Virginia to the family's cottage to recuperate. Virginia seems to enjoy Evelyn's company, and the sisters talk about their difficult childhood, their beliefs and their alliance against their oppressive parents.
Screenplay: Dan Sallitt | Cinematography: Duraid Munajim | Editing: Dan Sallitt | Sound: Jim Emswiller | Producer: Julie Spiegel | With: Strawn Bovee, Dylan McCormick, Lois Raebeck, Edith Meeks
Filmography
2019 Caterina (short) | 2019 Fourteen | 2012 The Unspeakable Act | 2004 All the Ships at Sea | 1998 Honeymoon | 1986 Polly Perverse Strikes Again!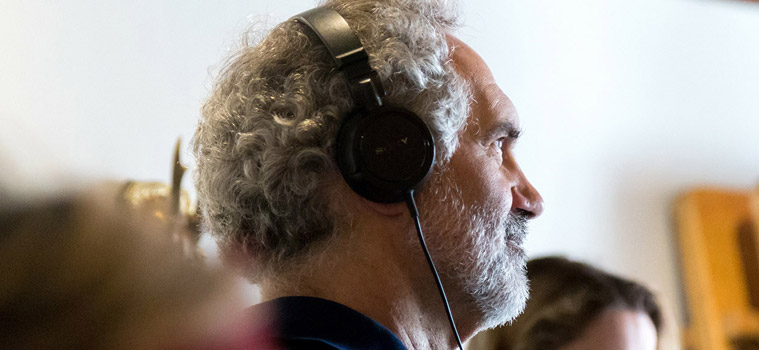 Director
Sallitt was born on July 27, 1955 in Wilkes-Barre, Pennsylvania. He received a B.A. in Mathematics from Harvard College (Cambridge, Massachusetts, 1972-1976) and an M.F.A in Screenwriting from UCLA (Los Angeles, California, 1976-1979). He was the head film critic for the Los Angeles Reader (from 1983 to 1985), and writes film criticism for The Chicago Reader, Slate and MUBI. He lives in New York City.