Retrospective
Dan Sallitt

Caterina
By Dan Sallitt
17 min | 2019 | USA
Caterina was born in South America but lives in New York. Her willingness to make close emotional connections to others is as much of a burden as it is a gift.
Screenplay: Dan Sallitt | Cinematography: Chris Messina | Editing: Dan Sallitt | Sound: Sean Dunn | Producer: Graham Swon | With: Agustina Muñoz, Caroline Luft, C. Mason Wells, Kolyn Brown, Kyle Molzan
Filmography
2019 Caterina (short) | 2019 Fourteen | 2012 The Unspeakable Act | 2004 All the Ships at Sea | 1998 Honeymoon | 1986 Polly Perverse Strikes Again!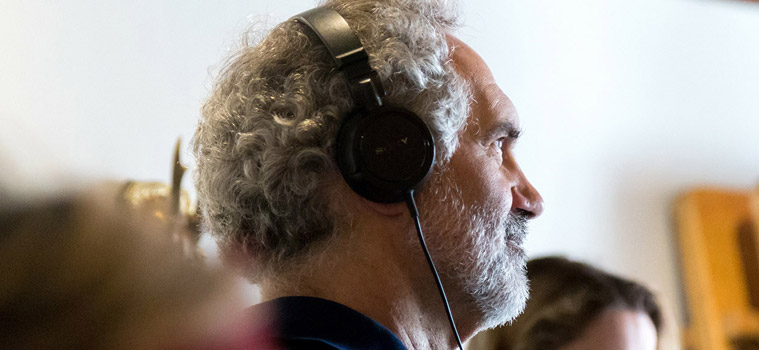 Director
Sallitt was born on July 27, 1955 in Wilkes-Barre, Pennsylvania. He received a B.A. in Mathematics from Harvard College (Cambridge, Massachusetts, 1972-1976) and an M.F.A in Screenwriting from UCLA (Los Angeles, California, 1976-1979). He was the head film critic for the Los Angeles Reader (from 1983 to 1985), and writes film criticism for The Chicago Reader, Slate and MUBI. He lives in New York City.