Premiere

Coming Home Again
By Wayne Wang
86 min | 2019 | USA/South Korea
The young writer Chang-rae starts his day taking care of his cancer-stricken mother alone while preparing for the family a traditional Korean meal that he learned from her. Soon emotions and memories start to surface, taking him back to key moments when he faced his parents' expectations and plans they had for him and stood up for himself. Before his dad and sister returning home, unexpected visit and encounters in his San Francisco neighbourhood challenge his feeling of being the son of his parents. Will his culinary skills be enough to show it?
Screenplay: Wayne Wang, Chang-Rae Lee | Cinematography: Richard Wong | Editing: Deirdre Donald Young Slevin, Ashley Pagan | Sound: Chris Quilty | Producer: Donald Young | With: Justin Chon, Jackie Chung, Christina July Kim, John Lie
Filmography
Coming Home Again (2019) | While the Women Are Sleeping (2016-2017) | Soul of a Banquet (2014) | Snow Flower and the Secret Fan (2011) | A Thousand Years of Good Prayers (2007) | Princess of Nebraska (2007) | Last Holiday (2006) | Because of Winn-Dixie (2005) | Maid in Manhattan (2002) | The Center of the World (2001) | Anywhere But Here (1999) | Chinese Box (1997) | Blue in the Face (1995) | Smoke (1995) | The Joy Luck Club (1993) | Life Is Cheap…But Toilet Paper Is Expensive (1989) | Eat a Bowl of Tea (1989) | Dim Sum Take Out (1988) | Slam Dance (1987) | Dim Sum: A Little Bit of Heart (1985) | Chan Is Missing (1982) | A Man, a Woman, and a Killer (1975)
Festivals
Toronto Film Festival 2019 | Busan IFF 2019 | Tallinn Black Nights 2019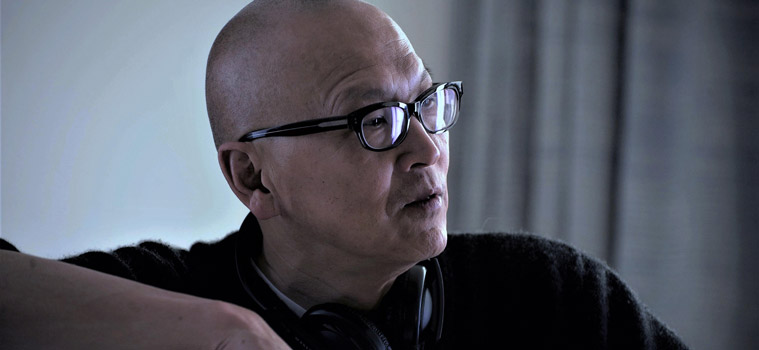 Director
Born and raised in Hong Kong, Wang moved to Los Altos, California in 1967. He initially majored in the Biological Sciences. Then after taking some inspirational art classes, he decided to study painting at the California College of Arts and Crafts in Oakland. For graduate studies, he changed his major to Film. In 1982, with grants from the National Endowment for the Arts and the American Film Institute, Wang made the low budget and completely independent CHAN IS MISSING, This and the next film he made, Dim Sum: A Little Bit Of Heart (1985), a family comedy about a Chinese American mother and daughter relationship, was nominated for Best Foreign Language Film by the British Academy Awards, and established Wang's reputation as a Chinese-American story teller.Given his upbringing in Hong Kong by traditional Chinese parents and schooled by Irish Jesuit teachers, Wang is often identified with films about the Chinese Diaspora, including the film adaptation of Eat A Bowl Of Tea (1989), and The Joy Luck Club (1993). Wang has also made such independent features as Smoke (1995) and Blue In The Face (1995), Maid In Manhattan (2002), Chinese Box (1997), Anywhere But Here (1999). At the 2007 Toronto International Film Festival, Wang returned to his Chinese roots and premiered a double feature about two women from New China: A Thousand Years Of Good Prayers and The Princess Of Nebraska. Wang won the Golden Shell for Best Film at the 2007 San Sebastian Film Festival for A Thousand Years Of Good Prayers.