Retrospective
Dan Sallitt

FOURTEEN
By Dan Sallitt
94 min | 2019 | USA
Mara and Jo have been best friends since high school, when they were 14 years old. Jo is the most outgoing, is a social worker, lives a series of brief, always intense relationships. Mara has a more reserved personality; she is an assistant teacher, tries a place in elementary school, and writes fiction in her spare time. His romantic life is one of small affairs, until she meets Adam. Jo has a certain emotional instability that is increasingly worrying and affects her work and her personal life. For more than a decade, Mara sometimes tries to help, sometimes backs off to preserve herself, but never leaves behind her powerful affective connection with Jo.

Fourteen brings with great sincerity and sensitivity the dynamics of a long friendship and its ups and downs, when sometimes the interests diverge, as fights and personal problems leave aside complicity, romantic encounters and mismatches take life to different moments. The complexity of the feeling of friendship that is transformed and preserved.
Screenplay: Dan Sallitt | Cinematography: Chris Messina | Editing: Dan Sallitt | Sound: Sean Dunn, Lian Luan | Producer: Caitlin Mae Burke | With: Tallie Medel, Norma Kuhling, Evan Davis, Willy McGee
Filmography
2019 Caterina (short) | 2019 Fourteen | 2012 The Unspeakable Act | 2004 All the Ships at Sea | 1998 Honeymoon | 1986 Polly Perverse Strikes Again!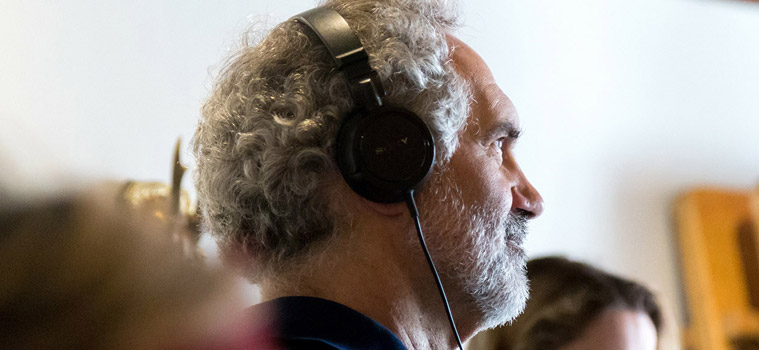 Director
Sallitt was born on July 27, 1955 in Wilkes-Barre, Pennsylvania. He received a B.A. in Mathematics from Harvard College (Cambridge, Massachusetts, 1972-1976) and an M.F.A in Screenwriting from UCLA (Los Angeles, California, 1976-1979). He was the head film critic for the Los Angeles Reader (from 1983 to 1985), and writes film criticism for The Chicago Reader, Slate and MUBI. He lives in New York City.