Premiere

Liberté
By Albert Serra
132 min | 2019 | France/Portugal/Spain/Germany
1774, shortly before the French Revolution, somewhere between Potsdam and Berlin. Madame de Dumeval, the Duc de Tesis and the Duc de Wand, libertines expelled from the puritanical court of Louis XVI, seek the support of the legendary Duc de Walchen, German seducer and freethinker, lonely in a country where hypocrisy and false virtue reign. Their mission is to export libertinage, a philosophy of enlightenment founded on the rejection of moral boundaries and authorities, but moreover to find a safe place to pursue their errant games, where the quest for pleasure no longer obeys laws other than those dictated by unfulfilled desires.
Screenplay: Albert Serra | Cinematography: Artur Tort | Editing: Ariadna Ribas, Albert Serra, Artur Tort | Music: Marc Verdaguer, Ferran Font | Sound: Jordi Ribas | Producer: Montse Triola, Claire Lion, Marta Alves, Elisabeth Pawloski | With: Helmut Berger, Marc Susini, Baptiste Pinteaux, Iliana Zabeth, Laura Poulvet, Lluís Serrat, Alex Garía Düttman, Théodora Marcadé, Xavi Pérez, Francesc Daranes, Câtâlin Jugravu, Montse Triola
Filmography
2018 Roi Soleil | 2016 La mort de Louis XIV | 2013 Història de la meva mort | 2013 Elstresporquets | 2011 El senyor ha feten mi meravelles | 2008 El cant delsocells | 2006 Honor de Cavalleria | 2003 Crespià, the film not the village
Festivals
Festival de Cannes 2019 – Un Certain Regard ((Special Jury Prize) | Film Fest München 2019 | T-Mobile New Horizons International Film Festival-Wroclaw 2019.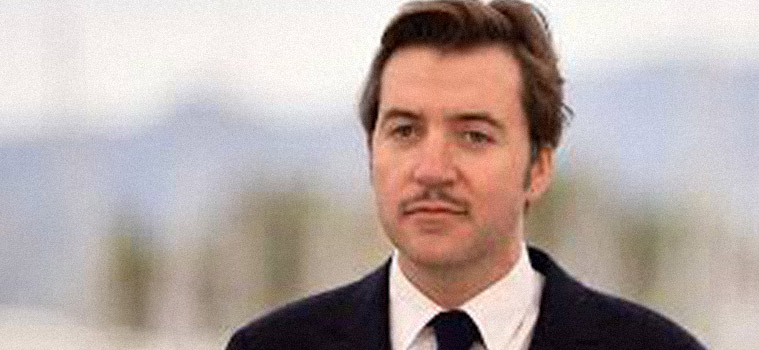 Director
Albert Serra, Catalan filmmaker and artist, was born in Banyoles, in 1975. Studied philosophy and literature, wrote plays and produced several video works. Became internationally recognized with his first feature film, Honor of Knights, screened at the Directors' Fortnight in Cannes in 2006. In 2013, Serra received the Golden Leopard in Locarno International Film Festival for A History of My Death, inspired by Casanova's memories. In 2016, he released The Death of Louis XIV, with the legendary Jean-Pierre Léaud as the Sun King.