Premiere

A Dog Called Money
By Seamus Murphy
92 min | 2019 | Ireland/UK
Writer and musician Harvey and award-winning photographer Seamus Murphy, hatched a collaboration. Seeking first-hand experience of the countries she wanted to write about, Harvey accompanied Murphy on some of his worldwide reporting trips, joining him in Afghanistan, Kosovo, and Washington DC. Harvey collected words, Murphy collected images.

Back home, the words become poems, songs, then an album, which is recorded in an unprecedented art experiment in Somerset House, London. In a specially constructed room behind one-way glass, the public – all cameras surrendered – are invited to watch the five-week process as a live sound-sculpture. Murphy exclusively documents the experiment with the same forensic vision and private access as their travels.

By capturing the immediacy of their encounters with the people and places they visited, Murphy shows the humanity at the heart of the work, tracing the sources of the songs, their special metamorphosis into recorded music, and, ultimately, cinema.
Screenplay: Seamus Murphy | Cinematography: Seamus Murphy | Editing: Sebastian Gollek | Music: Polly Jean Harvey | Sound: Brendan Rehill | Producer: Isabel Davis, Katie Holly, James Wilson, Seamus Murphy | With: Polly Jean Harvey | Original title: A Dog Called Money
Filmography
2019 A Dog Called Money | 2016 The Hope Six Demolition Project (short) | 2014 Sons of Stonecutter Street (short) | 2014 Bagram (short) | 2013 Home is Another Place (short) | 2012 Snake (short) | 2012 Went the Games Well? (short) | 2011 A Darkness Visible: Afghanistan (short) | 2011 12 Short Films for PJ Harvey's Let England Shake (short)
Festivals
Berlin International Film Festival 2019 (Panorama) | Seattle International Film Festival 2019 | Visions du Réel 2019 | Sydney Film Festival 2019 | Karlovy Vary International Film Festival 2019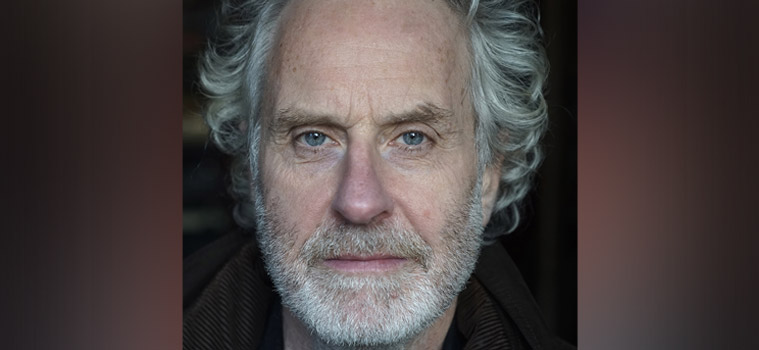 Director
Seamus Murphy is an award-winning photographer, filmmaker and author. His work has been published and exhibited widely and is in the collections of The Getty Museum Los Angeles, The Imperial War Museum, Stanford University, FRAC Auvergne. He has made films for Channel 4 Television in the UK and The New Yorker in the US. Darkness Visible, a film he made about his photographic work in Afghanistan was nominated for an Emmy. He has made music films for musician PJ Harvey for her albums Let England Shake and The Hope Six Demolition Project. As a continuation of their artistic collaboration, Murphy and Harvey collaborated on the book The Hollow of the Hand (Bloomsbury 2015). A Dog Called Money is a documentary of the creative process behind his project with Harvey, their working together in Kosovo, Afghanistan and Washington DC and the chronicling of the recording of the album inspired by their travels.