International Competition

Sanctorum
By Joshua Gil
83 min | 2019 | Mexico/República Dominicana/ Qatar
In a small, forgotten town surrounded by tree-covered mountains live a small boy and his mother. Traditional life in the town has been uprooted ever since it got caught in the crossfire of the war between the military and the cartels. With few opportunities for work and not enough money to move somewhere else, the mother of our protagonist, takes a job cultivating marijuana for the cartels. One day, she does not return from work. Struck with grief, the grandmother tells the little boy to go into the forest and pray to the sun, the wind, and the water so that they will return his mother unharmed. As the soldiers arrive and the villagers prepare for their last stand, the awesome power of nature manifests itself. Deafening thunder, blinding lighting, icy winds, and a deluge of water pours from the skies: is this a divine intervention inspired by the little boy's prayers?
Screenplay: Joshua Gil | Cinematography: Mateo Guzmán, Joshua Gil | Editing: Joshua Gil, León Felipe González, Yibrán Asuad | Sound: Sergio Díaz | Producer: Marion d'Ornano, Laura Imperiale, Carlos Sosa, Joshua Gil, Georgina González, Rodrigo Iturralde | With: Erwin Antonio Pérez Jiménez, Nereyda Pérez Vásquez, Virgen Vázquez Torres, Javier Bautista González, Damián D. Martinez
Filmography
2015 Maldade | 2008 Secreto mortal (TV) / Un balazo para Quintana (TV) | 2007 El último silencio (TV) / Violentos recuerdos (TV)
Festivals
Venice International Film Festival: Critic´s Week 2019 | Morelia FF 2019 | Stockholm IFF 2019| Tromso IFF 2020| FICCI – The Cartagena de Indias IFF 2020 | Cinelatino, France – FIPRESCI Award, Prix de la Critique de Toulouse 2020 | Sanfic Festival Internacional de Cine – Best Film Award | Istanbul IFF, Turkey – International Competition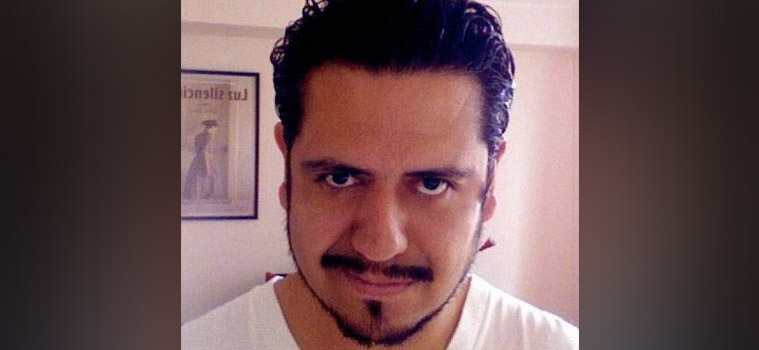 Director
Graduated from the Master of Cinematography of the School of Cinema and Audiovisuals of Catalonia (ESCAC) in Barcelona, Spain, Joshua Gil began his professional career in the photography department of the film Japan by Carlos Reygadas. Subsequently developed as a DP in short films, feature films and documentaries. In 2007 he began his career as director of documentaries, publicity and television series. In 2015 he directed his first feature film «La Maldad» selected at the 65th Berlin International Film Festival.