International Competition

The Cloud in Her Room
By Zheng Lu Xinyuan
101 min | 2020 | Hong Kong/China
It's a wet winter in Hangzhou. Muzi, 22, comes home for Chinese New Year, where she plays her roles as a daughter, a half-sister, and a girlfriend. One day, Muzi accompanies her little sister to school and meets a local bar owner, the father of another student. The strange man reminds Muzi of an old friend, waking up memories of her relationship with whom that suddenly disappeared into thin air. At the same time, Muzi's boyfriend arrives for a visit. Roaming in this city that feels so familiar yet distant, Muzi searches for a place where she belongs.
Screenplay: Zheng Lu Xinyuan | Cinematography: Matthias Delvaux | Editing: Liu Xinzhu, Zheng Lu Xinyuan | Sound: Li Danfeng | Producer: Wang Zijian | With: : Jin Jing, Liu Dan, Chen Zhou, Ye Hongming, Dong Kangning, Liang Cuishan, Wang Ruiwen
Filmography
2020 The Cloud in Her Room | 2018 Feverish (short) / A White Butterfly on a Bus (short) | 2017 Niu in the Last Day of Fall (short)/ Smokers Die Slowly Together (short)| 2016 Running in a Sleeping River (short) / 5′ Funeral in the Rain (short) | 2014 Women on Islands (short) | 2012 Dinner (short doc)
Festivals
Rotterdam 2020 – Tiger Award | New Directors, New Films 2020 | Festival du nouveau cinéma 2020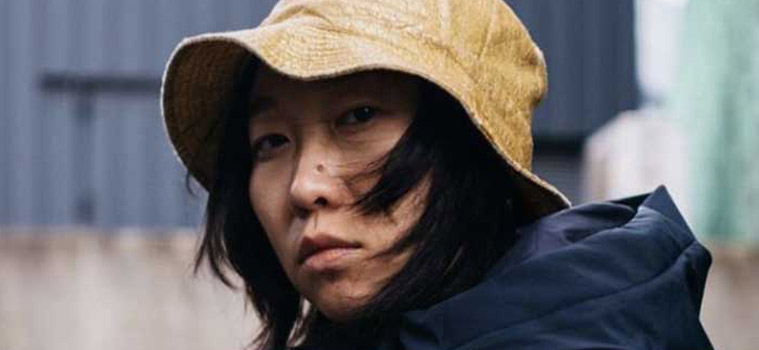 Director
Zheng Lu Xinyuan is a filmmaker based in Hangzhou, China. She graduated from School of Cinematic Arts, USC with a Film Production MFA in 2017. Her short films were selected to screen at festivals such as Tribeca Film Festival, FIRST International Film Festival, Bi-City Biennale of Urbanism/Architecture and China Independent Film Festival. Xinyuan tries to cultivate a personal visual practice that explores the boundaries of various media.