Special Screening

Memories Of My Body
By Garin Nugroho
105 min | 2018 | Indonesia
Juno is just a child when his father abandons him in their village of Center Java. Alone now, he joins a Lengger dance center where men shape their feminine appearance and movement. But the sensuality and sexuality that come from dance and bodies, mixed with the violent social and political Indonesian environment, force Juno to move from village to village. Even if on his journey Juno gets attention and love from his dance teachers, his weird aunty, his old uncle, a handsome boxer and a Warok, he still has to face by himself the battlefield that his body is becoming.

Director's Statement

A film is a personal statement or expression of anxiety about the surrounding personal and socio-political issues. The joy of making a movie comes when it succeeds to deliver such messages. I have made 18 films containing various themes; from early 19th century as a backdrop to the present Indonesia; from Islamic radicalism, economic liberalism, to the country's communist pogrom; all condensed in little stories from various islands in Indonesia. This time, I am very interested in the issue of masculinity and femininity merged in a person's body. Having a body that is both masculine and feminine has been a very sensitive issue in Indonesia, the country with the largest Muslim population in the world.

Memories of My Bodyis both a statement and a critique. It states that the blend of masculinity and femininity have always been a normal part of nature and tradition. It also criticizes violence towards the body in both social and political contexts._Garin Nugroho
Screenplay: Garin Nugroho | Cinematography: Teoh Gay Hian | Editing: Greg Arya | Producer: Ifa Isfansyah | With: Muhammad Khan, Raditya Evandra, Rianto, Sujiwo Tejo | Original title: Memories Of My Body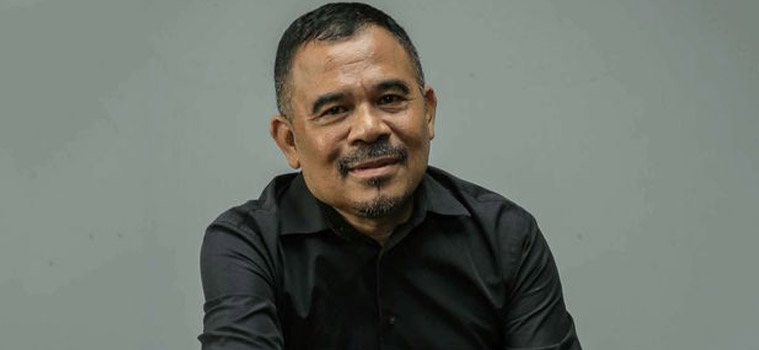 Director
Garin Nugroho was born in Jogjakarta, Indonesia in 1961 and completed his studies in 1985 at the film academy in Jakarta. His debut film Love Is A Slice Of Bread (1991) was selected as the Best Young Director at the Asia Pacific International Film Festival. His second feature Letter For An Angel (1994) won Best Film at Taormina and Tokyo. His following Leaf On A Pillow (1998) opened in Un Certain Regard, Cannes and won the Special Jury Prize in Tokyo. Followed Bird Man Tale that won the NETPAC award at the Belinale in 2002. His Opera Java, produced as part of the celebration of the 250th birthday of Mozart, premiered in Venice in 2006 and won awards in Tokyo, Cinemanila and Singapore. Memories Of My Body is his 19th feature film.